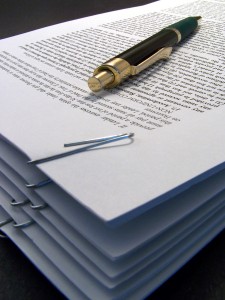 Gary M. Gitlin has gained over 35 years of business transaction and litigation experience while serving businesses of all sizes across the Southwestern United States including California, Arizona, New Mexico, and Texas. From business restructuring and re-organization to business formation and organization and beyond, Gary M. Gitlin is well prepared to represent your company with confidence and effectiveness.
Business Sales
Selling your business can be a very complex and time consuming transaction especially when additional parties are involved. Trust Gary M. Gitlin to represent your business interests with confidence and professionalism.
Business Transactions
Business purchases or sales and other transactions can be extremely complex and detail-oriented. Some are simply too large or complex for a company to arrange by itself. Transactions like these have the potential to make or break a company, so why leave any of your details to chance? Gary M. Gitlin provides unrivaled attention to detail.
Business Litigation
Gary M. Gitlin is a skilled Los Angeles litigator with deep roots in the Southern California legal circles. Where other attorneys fall short, Gary M. Gitlin comes through utilizing his abundant business experience acquired while working with numerous corporations of varied dimensions.
Business Restructuring & Reorganization
Executive Compensation and Employee Benefits
Mergers and Acquisitions
Private Equity
Real Estate
Business Formation
Unfair Competition
Intellectual Property
Transactional Litigation