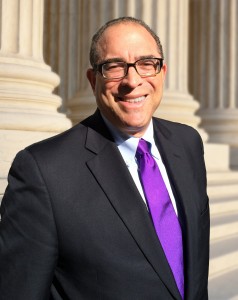 Gary M. Gitlin, Esq.
Gary M. Gitlin, A Professional Law Corporation
15760 Ventura Blvd, Suite 1200
Encino, California 91436
Satellite office in Phoenix/Scottsdale, Arizona
P:  (818) 450-3619
F:  (818) 986-5147
C:  (818) 516-1725
Martindale-Hubbell:  AV rated
Highest rating given for legal ability and ethical standards by Martindale-Hubbell.
Martindale-Hubbell Bar Register of Preeminent Lawyers
Recognized as preeminent lawyer in the field of real estate.
EDUCATION
June 1973 – Bachelor of Arts, University of California at Los Angeles (UCLA)
Major:  Economics    Minor:  Mathematics
June 1976 – Juris Doctor (J.D.), Whittier College Beverly School of Law
LEGAL BACKGROUND
Admitted to Practice before the:
California State Bar – December 1976
United States District Court for the Central District of California – January 1977
United States Supreme Court – August 1984
Limited admission to Arizona State Bar – 2008
AFFILIATIONS AND MEMBERSHIPS
California State Bar, Los Angeles County Bar Association, American Bar Association; memberships also in the above Bar Associations and Subsections as follows:  Real Property Law, Taxation, Business and Corporations Law, Commercial Law and Bankruptcy, General Litigation, Labor and Employment Law.
LEGAL EMPLOYMENT
1974 – 1980:  Law Clerk, Associate, Partner: Law Offices of Warren A. Ashmann/Ashmann and Gitlin
1980 – 1982:  Partner / Sommer, Gitlin & Bear
1983 – 1985:  Law Offices of Gary M. Gitlin
1985 – 2006:  Law Offices of Gary M. Gitlin, a Professional Law Corporation
2007 – 2013: General Counsel to Pro's Real Estate Holding Company and Pro's Ranch Market and its parent, subsidiary, affiliated, and related companies (30+ companies)
2014 – Present:  Law Offices of Gary M. Gitlin, a Professional Law Corporation
OTHER EXPERIENCE
Judge Pro Tem
Served on a periodic basis as a Judge Pro Tem in the Los Angeles and Beverly Hills Municipal Courts (a Judge Pro Tem is an attorney selected by the judiciary through local bar associations to act on a temporary basis in the capacity of a Judge or Court Commissioner);
Mediator/Independent Neutral
Periodic representation in the capacity as Mediator to resolve business and real estate disputes; neighbor to neighbor disputes; and related general business litigation
Transactions
$20mm and $50mm bank credit facilities (loans)
Numerous CMBS 1 and 2 real estate secured loan transactions
New Market Tax Credit real estate loan transaction/acquisition and sale of commercial/retail real estate
Complex purchase and sale of business assets (operating and going concerns)
Business planning and strategies
Entity formations and maintenance
Estate planning including revocable (family inter vivos) and irrevocable (defective grantor and related types) trusts
Complex partnership (LLC) and joint venture agreements
Income tax issue treatment (overview and coordination with specialists)
Business tax planning various secured/unsecured loan transactions
Outside counsel to local and national title company
Escrow company representation
Litigation
Quarterback complex litigation with Shibumi strategies and analytics
Business, corporate and real estate conflicts
Wide range of pretrial motion practice
Trials and appellate work
Debtor and creditor bankruptcy matters including complex Chapter 11 reorganization
Guarantor (surety) matters
Common interest development/HOA matters
Subsidence and subsurface matters
Neighbor to neighbor disputes including easement conflicts
Real estate purchase and sale
Escrow
Builder-Owner conflicts
Landlord-tenant conflicts
_______
Specific Case Resolutions

Successfully dismissed $10mm+ breach of guaranty case by CMBS lender;
Successfully settled $50mm guaranty action by secured lender against guarantors;
Successfully "quarterbacked" complex Chapter 11 Debtor bankruptcies with engaged bankruptcy counsel;
Completed numerous secured loan (personal and real property) transactions;
Successfully completed commercial real estate transactions in excess of $50mm;
Settled prior to jury trial inverse condemnation action against municipality and related inverse condemnation actions based on subsidence issues;
Handled numerous significant real estate fraud and conspiracy cases involving large groups of disadvantaged investors resulting in overall settlement of full recovery, all out of pocket losses and original investments returned to each plaintiff victim;
Handled various breach of fiduciary and fraud type cases against real estate licensees, LLC members, general managers of limited partnerships with good success on receiving full recovery of all out of pocket losses and investment;
References available upon request.